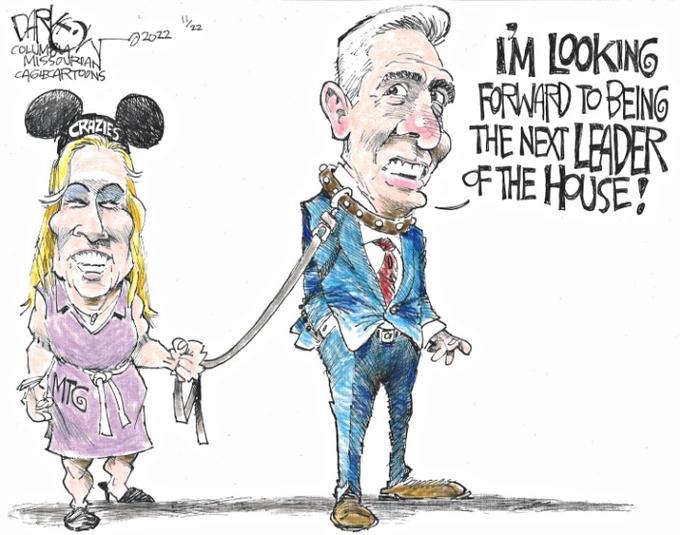 Republican Ructions: McCarthy Falls Short
Democracy up against the guardrails. 
Where are the adults in the room?
We've had some shitty leaders. I mean, seriously despicable, cheating, LYING leaders. We recently had a "leader" with a memorable legacy being an exit that he led with a violent insurrection in the face of his losing. That bigly, losing liar who refused to call off the crowds who he incited to storm the Capitol and Congress, terrorizing the very people who hold the wellbeing and safety of our country in their hands, and killed a Police officer. Who couldn't even bring himself to concede. But before this present political struggle, which was very much empowered by that horrible, small "man", we have always held the belief that democracy would prevail. Because no matter the political affiliation or party leading, there were adults in the room and they could still set aside any personal and political differences to a degree that was sufficient to be for the good of America and its people. At least for the most part. 
The current political climate is, from the Democratic position, a veritable shitshow of discord and dangerous decision-making (I know you recall the overturning of Roe vs Wade).
And it's not what we typically expect, you know, that good ol' reliable political parties are divided. 

This is ALL Republican unrest.
Here we are, facing unrest within the Republican party; members are unable to set aside their differences for the better of the people. They just want to "win" or "be boss" or "have control" with no good intentions clearly in sight. 
Let's not talk about Republican insurrectionist Lauren Boebert, who, in a very adult moment, called "bullshit" during yesterday's process. 
They appear to be damaging their own position with their in-party differences, and apparent uncoordinated choices, as they call their votes during the first round of voting for Speaker of the House. 
In an interesting early move, Republicans had nominated a second person for Speaker of the House, Andy Biggs. Thus potentially draining crucial votes for Kevin McCarthy.
I don't hate it. I can't lie. Carry the fuck on Republican in-party unrest. Steve Kornacki reported that this has not happened in a Century during this voting process. He couldn't even call the numbers as we reached the M names votes mark during what turned out to be only the first round. As Steve succinctly stated, 'how well has this been coordinated by Republicans and do they fully understand the implications of voting against McCarthy by voting 'Present' or Biggs?' Oh well, too bad. Except, no.
And yes, this was just the first round of votes and until the gavel hits its mark, those votes can be changed. But at this point, Jeffries had received 212 votes and McCarthy fell way short of what he needed. He needs to win 15 more votes, Jeffries needs 4. They go immediately to another round of voting. And then another.
As I sat here listening to the voting process for Speaker of the House, I was hit by a particular dichotomy between parties. And let's not think that we don't already know the difference in how the parties behave, but yesterday's voting process is such a clear reminder of how aligned the Democrats are. And how supportive they are of their party and their nominee.
"Proudly, Hakeem Jeffries" 
"The Bad, Brilliant Brother from Brooklyn" 
"JEFFFRIIEESSS"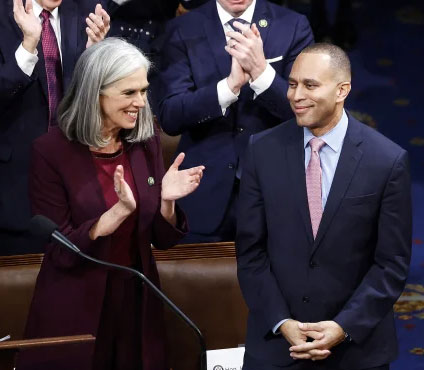 Democratic Harmony, it's a beautiful thing.
The passionate and supportive votes being called for Hakeem Jeffries is the epitome of Democratic love, care, pride. Another show of how the party shores up rather than divides. A clear representation of how this side cares about people, and country. 
Sure, some Republicans showed hearty support of McCarthy. But their uncoordinated gathering was more than a small exposition of how fractured the party has become.
I don't hate it.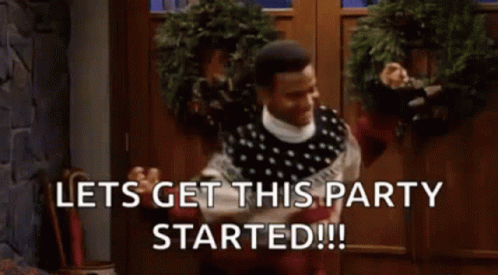 BUT, Republican unrest is not a helpful political situation.
At the end of the day, we need adults in the room. People who can behave as humans with humanity and a bit of fucking humility. Putting the needs and safety of the people of America first and foremost as they use their voices, position, and votes for the good of those people. Not just for themselves or just their party.
The Democratic party is a cohesive, caring coalition. Perfect? Of course not. But they have their morals and goals in majority harmony. Especially when it counts. They have adults in the room.
This was just the first round. In the meantime, JimGym Jordan has been nominated (and we know what happens when he is given a little power, ahem Gym), Biggs is invisible and McCarthy has suffered his third defeat. They have just agreed to adjourn for the evening.
Republicans want McCarthy to agree to something he currently won't. They refuse to then give him their majority support sufficient to vote him into the House Speaker's seat.
McCarthy now says he has the support of the bigly man-baby, trump. And we know what happens when trump backs a politician…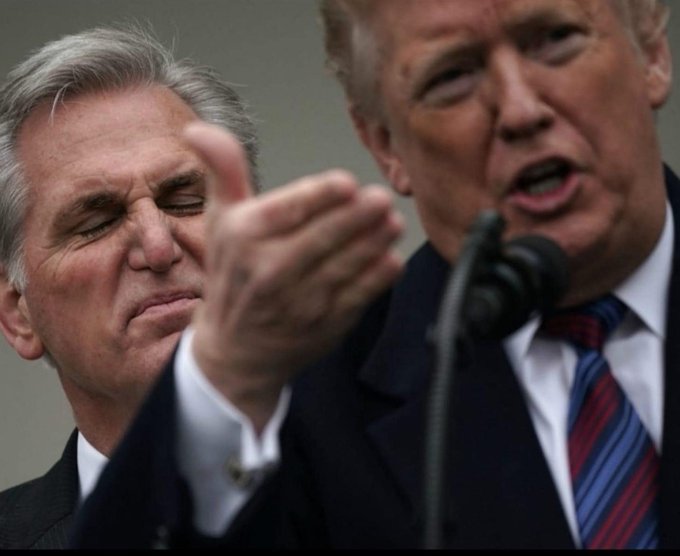 With all the voting that seems to go on, you might be fooled into thinking that a stalemate is common. That multiple rounds of voting for Speaker is just your average politics. But here's another big, fat NOPE. This hasn't happened since 1923. 100 years since we weren't able to elect a Speaker.
It's unlikely that Democrats will bail McCarthy out. And why the hell should they? This is not their playpen party, it's Republican brats throwing their toys into different corners of the same pen.
Where the actual fuck are the adults in the Republican room?