The White House Holiday Festivities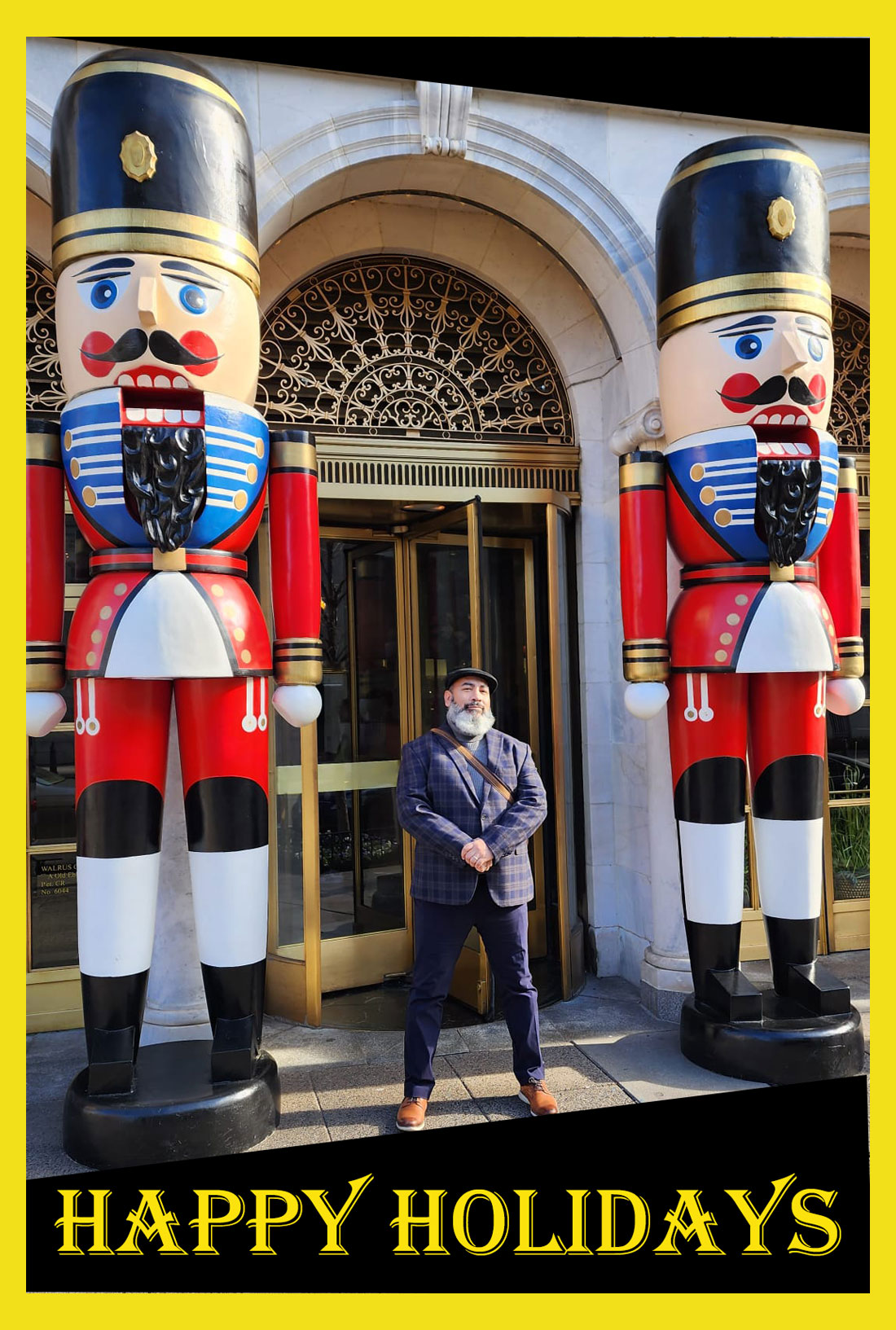 The Holiday Season is Upon Us!
The start of the day was a chilly but gorgeous one, as I flew into Washington D.C. this week for a Holiday tour of the White House. If you've never done a tour of the WH, it is majestic at the best of times with its long halls, great rooms, and history everywhere you turn. But the holiday season brings America's House into another realm and I was grateful to be invited to be privy to it this year. And let me tell you, the décor was something magical! Dr Biden has set a beautiful holiday stage, the copious trees shimmering with light and elegant decorations. This year I would like to give an honorable mention to the (perhaps ironic?) snowflakes on the ceiling.
All of this a very far cry from one of the strangest and most delinquent attempts at Holiday decor by the former "first lady". She missed the mark by miles on that. Instead sullying the White House holiday season with her redrum vibe and sour expression. Something to bear in mind as we will soon enough head to 2024 elections. Protecting the country from all things and people evil…but I digress.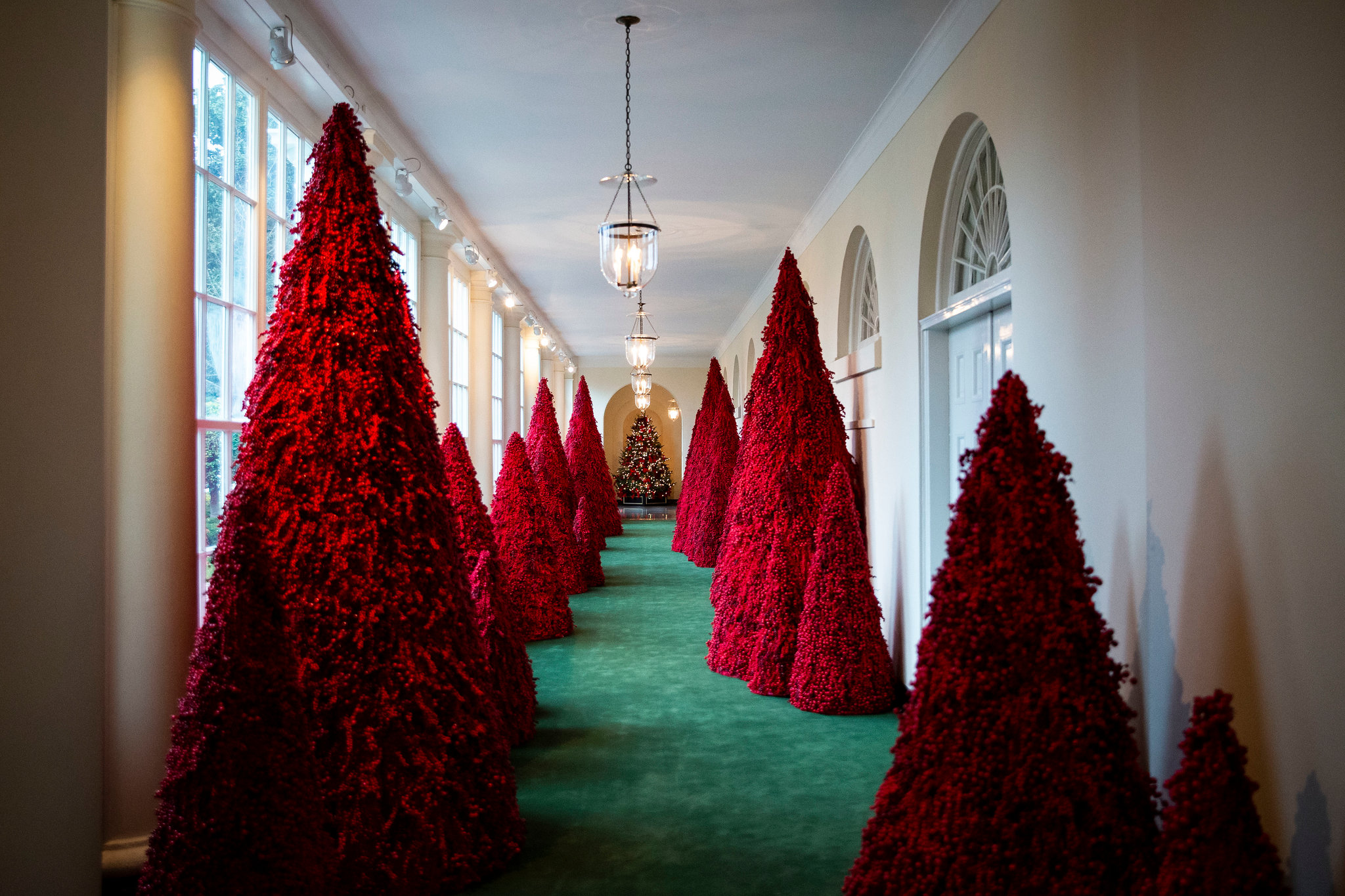 "Winter is the time for comfort, for good food and warmth, for the touch of a friendly hand and for a talk beside the fire: it is the time for home." Edith Sitwell
The December holiday season is filled with opportunities to celebrate.
You might celebrate Christmas, Hanukkah, Kwanzaa, a fusion personal to you or simply a peaceful Winter break. Whether you hang a stocking, light a candle, gather to sing or gather with friends and family around a meal, December brings nostalgia and a greater human connection for many. Greater kindness and patience. A time of giving. And not giving just for the sake of giving during the holiday you celebrate, but because you have thought of that person and you want to bring them joy. It's not just gifting things, it's gifting your hug (or enthusiastic waving and huge smiles from a distance if they are immune-compromised), your undivided attention. Or merely checking in on someone with "How are you really?". Social media tends to make us put on a😊to keep up with all the ups. And someone might hide behind smiles… But you can bring a little hope and light during life's struggles simply by caring. And while it feels troublesome that these little moments of joy are more at the forefront during such times of big celebration rather than part of our every day, it is my hope that we can try to incorporate more kindness into our daily lives.
Perhaps throughout the year you could donate time or food to a food pantry. Make dinner for an elderly neighbor or exhausted new parents. Send flowers for no reason but because it might brighten someone's day. Call your Mama or sibling just to say Hi! or even just to discuss what you are each having for dinner that night. Just check in with a listening ear.
So reach out to that cranky Uncle or Republican neighbor if it's in your bandwidth. Wish them a happy holiday. Practicing kindness will lighten your heart. There's a great scene in Episode 10 of Season 2 of Ted Lasso where Rebecca's mother reminds us that kindness is hugely cathartic (and if you haven't watched Ted Lasso yet – here is your BDD rec for the day…it is a magical show).
With kindness brings happiness. Being forgiving and patient is not always easy, and some people are almost impossible to reason or deal with. But it feels nice to extend peace and grace, to acknowledge the good things in life, our loved ones. I'd also like to send a special holiday shoutout to all of the people fighting to support human rights, women's rights and who make sure the people we vote to represent us believe in the values most important to us.
A time to Reflect and find peace…
Among so many other things to be grateful for this year, I am grateful for President Biden and that we were able to have the Respect for Marriage act signed into law this holiday season. #LoveisLove
I'm looking forward to 2023 and all of it's opportunities. To take time to be present with friends and family; to continue to use my voice to amplify important causes; to forge new and deeper connections with people who share my values and strong moral compass; to live in meaningful ways.
Do you have any special holiday traditions, and what are you looking forward to most in 2023? Let me know in the comments below!